1. Joe Root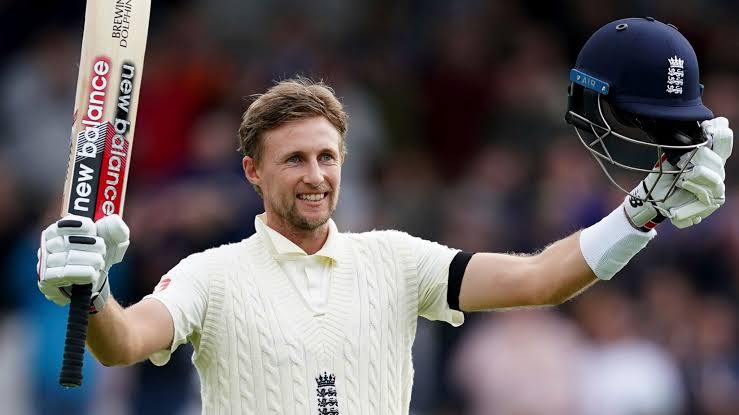 Joseph Edward Root is an English cricketer. He is the captain of the England team. On 18 July 2007, he made his Yorkshire Second Team debut against 'Derbyshire' at Abbeydale Park.
Root was named Player of the Tournament as Yorkshire's Academy won the 'ProARCH Trophy' in Abu Dhabi. He was selected for the Under-19 Cricket World Cup in New Zealand. At Scarborough, he scored his maiden Championship hundred against 'Sussex'.
In 2012, he made his test debut against India and became the 655th player to represent England in Test cricket. In the same year, he made his T20 and ODI debut. Root made his maiden ODI fifty in the fourth match of the series against India and finished the ODI series with 163 runs.
After a successful tour against India, he was retained in the Test squad for the 2013 tour against New Zealand and started the ODI series with two half-centuries contributing 56 in the first game and 79 runs in the second. Joe scored 104 runs off 167 balls and became the first Yorkshire player to score their first Test century at his home ground Headingley.
He finished the series as England's top scorer with 243 runs against New Zealand. In 2013, 'ICC Champions Trophy', he was named as 12th man in the 'Team of the Tournament' by the ICC. He was also named as the opening partner for former captain 'Alastair Cook' for the 2013 Ashes series. Joe received the Man of the Match for the third ODI and also received the Player of the Series Award for hitting 167 runs against West Indies in 2014.
He scored an unbeaten 200 off 298 balls highest Test score against Sri Lanka and became the fourth-youngest English batsman to score a double century. For his performances in 2014, he was named in the World Test XI by the ICC. He became only the 3rd player after 'Shahid Afridi' and 'Marlon Samuels' to score a fifty and to take at least a wicket in an ICC World T20 final.
In 2016, he scored 254 runs against Pakistan, the highest total of his Test career and the second-highest of any English player (third-highest overall) at Old Trafford. In 2017, Root became captain of the England team in the 2017–18 'Ashes series'. He became the first English captain to win a Test series in Sri Lanka since 2001. He scored his first double century as captain of England and became the first visiting captain to score a double century against New Zealand in Test cricket.
In 2021, he played his 150th ODI match and also scored his 6,000th run in ODI cricket, making him the fourth-fastest player to reach 6000 runs. During the Test match against New Zealand, he scored his 10,000 runs in Tests, an achievement only 14 players have managed. At the fourth Ashes Test in Sydney, he captained England for the 60th time taking the record for the most Test matches as England captain in 2022. On 15 April 2022, Root resigned as Test captain and announced "It has been the most challenging decision I have had to make in my career but having discussed this with my family and those closest to me; I know the timing is right". As of June Root has scored 27 centuries in Tests and 16 in ODIs.
2. David Warner
David Warner is an Australian international cricketer and a former captain of the Australian team. On 29 November 2008, he scored 165 runs against 'Tasmania' at Hurstville Oval in Sydney. His first domestic One Day century for New South Wales. In 2008, he made his first-class debut playing for New South Wales against Western Australia at the Sydney Cricket Ground. While playing for New South Wales, he scored 197 runs out of just 141 balls and broke the record for the highest Australian one-day domestic score.
He made his international debut for Australia in a T20 against South Africa at the 'Melbourne Cricket Ground' in 2009. Warner was the first man since 1877 to represent Australia without having played in a first-class match. He scored 89 off 43 balls. Which was the second-fastest fifty in Twenty20 International history. On 23 February 2010, he scored 67 off just 29 balls against West Indies.
His 50 came in just 18 balls, breaking his old record of 19 balls. In 2011 he made his Test debut against New Zealand in Brisbane, Queensland. He scored his maiden Test century against New Zealand in Hobart. David made 123 runs out of 233 balls and became just the sixth person to carry his bat through the fourth innings of a Test match. He scored his fastest century against India. He scored 178 runs off 133 balls, against Afghanistan in the 2015 "Cricket World Cup" which became his highest score in ODIs.
He scored his 5,000 Test runs and 3,000 home Test runs against Pakistan on 28 December 2016. Warner was the first Australian cricketer in 132 years to be selected for a national team in any format without experience in first-class cricket. He is the fourth player to win the "Allan Border Medal". Warner is the first Australian batsman to score 7 ODI centuries. He also becomes the first batsman to ever score three centuries at The WACA. On 7 November 2015, he became only the third batsman in the history of Test cricket to score centuries in both innings of a Test match thrice. In 2017, he was awarded the 'AB Medal' for Australia's ODI Player of the year. Warner became the sixth Australian player to score back-to-back Test hundreds against Bangladesh at the Zahur Ahmed Chowdhury Stadium in 2017.
On 28 September 2017, he played his 100th ODI match and became the first batsman for Australia and 8th batsman overall to score a century in his 100th ODI match. He hit 335 runs against Pakistan and became the first batsman to score a triple century at Adelaide Oval. In 2018, ICC found Warner guilty of being "party to a decision to attempt to change the condition of the ball". He was charged with bringing the game into disrepute, suspended, and sent home. After the Cricket Australia sanctions were announced, Warner was banned from the 2018 "IPL". Later he apologized for his mistake.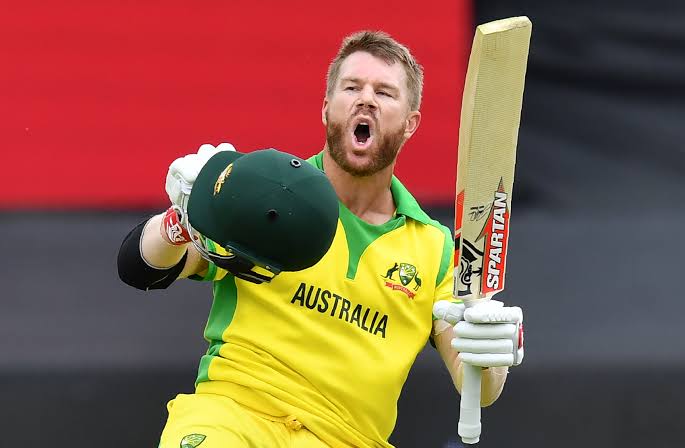 In April 2018, Surrey head coach and former Australian cricketer "Michael Di Venuto" announce that he would be open to David Warner playing for his county team. He was named in Australia's squad for the 2019 "Cricket World Cup" and finished as the second-highest run-scorer in the entire tournament behind "Rohit Sharma". David also became the second batsman to score a triple century in a pink ball test in 2019. On 14 January 2020, he completed his 5000 runs in One Day Internationals and become the fastest Australian and fourth fastest batsman in the world to reach this milestone. He made a record in "KFC Twenty20 Big Bash" by completing his half-century in 18 balls against Tasmania. He has won the Orange Cap three times and has scored over 5000 runs in "IPL".
3. Kane Williamson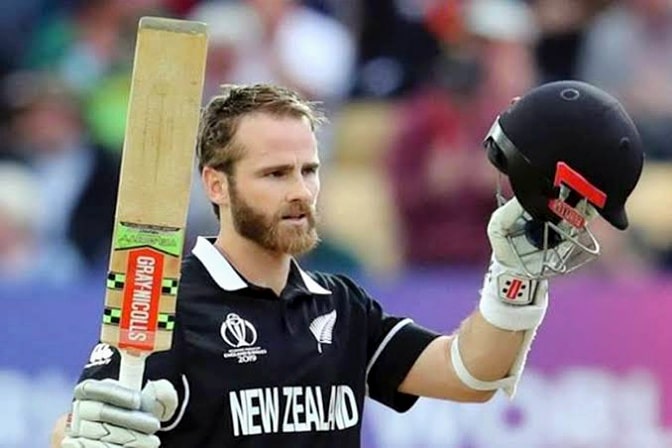 Kane Stuart Williamson is a New Zealand international cricketer and captain of the New Zealand national team. At the age of 17, he made his debut for Northern Districts. He scored his first T20 hundred by making 101 runs out of 49 balls against 'Cape Cobras' in "Champions League Twenty20 2014". On 24 March 2010, Williamson was named to the New Zealand Test squad. In 2010, he made his One-Day International debut against India. Williamson became the youngest centurion in New Zealand's cricket history.
He made his Test cricket debut against India at Ahmedabad on 4 November 2010. He scored 131 runs off 299 balls and became the eighth New Zealand player to score a century on his Test debut. In 2014, Kane scored 161 not out against West Indies and finished as the leading overall run-scorer in the series with 413 runs. He made 100 runs out of 69 balls against Zimbabwe at Bulawayo. Which was the second-fastest century by a New Zealander in a One-Day International. During the New Zealand vs Pakistan 2014 ODI series, Williamson donated his entire match fee for all five ODIs to the victims of the 2014 Peshawar school massacre. He became the fifth-fastest batsman and fastest New Zealander to score 3,000 runs, getting them in just 78 innings.
During a test match against Sri Lanka, Williamson broke the record for the most Test runs scored in a calendar year by a New Zealander, with 1172 runs, and ended with 2692 runs in 2015. It became the highest total runs across all forms of international cricket for the year, and the third-highest total in a single year. He was awarded the T20 Player of the Year by "NZC". In March 2016, Williamson undertake the position of captain of New Zealand across all forms of cricket. He became the thirteenth batsman to score a century against all the other Test-playing nations in 2016. He set a new record for scoring the most centuries by a New Zealand batsman in Tests on 18th March 2018.
Kane became the first player from New Zealand to cross 900 rating points in the ICC Test batting rankings. He also became the fastest New Zealand player to score 6,000 runs in Test cricket. In the 2019 Cricket World Cup, he was awarded the 'Player of the Tournament Award' for making 578 runs in 10 matches and named captain of the 'Team of the Tournament' by the 'ICC' and 'ESPNCricinfo'. On 4 December 2020, Kane scored 251 runs, his highest test score against West Indies. As of January 2021, Williamson has scored 24 Test and 13 ODI centuries.
4. Pat Cummins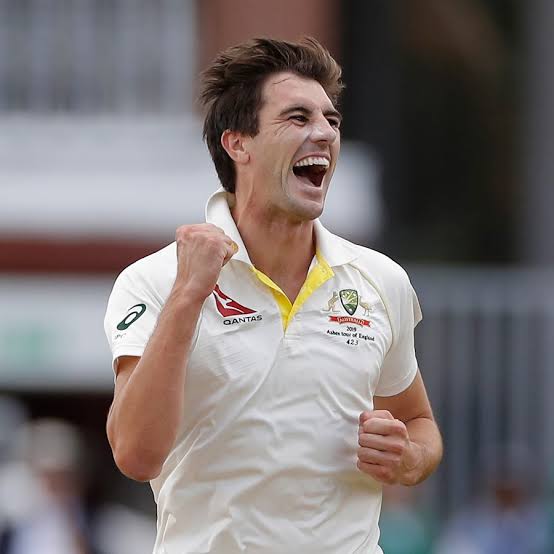 Patrick James Cummins is an Australian international cricketer. He is captain of Australia in Test cricket. He used to play for the Glenbrook-Blaxland Cricket Club in the Blue Mountains. In 2010, he represented NSW in the National Under-17 championships. He made his test match debut at Wanderers Stadium in Johannesburg in 2011. Cummins became the second-youngest test cricketer to take six wickets in an innings. Later he was selected for 'ICC Under-19 World Cup', '2012 T20 World Cup', and '2012 Champions League'. In 2014, he made his debut in"Indian Premier League".
Pat scored his first test half-century in the fourth test against South Africa in 2017. He became one of Australia's two-test vice-captains in 2019. He took 14 wickets in the Test series against Sri Lanka and was named the player of the series. He was awarded the "Allan Border Medal" for the most outstanding Australian cricketer over the previous 12 months in February 2019 and became the world's number 1 ranked test bowler. Cummins became the fastest Australian to claim his 100th wicket in Test.
He was one of five Australians to be named in the 2019 ICC Test Team of the Year and was named the 2019 ICC Men's Test Cricketer of the Year. In 2020, Pat took his 100th wicket in ODI cricket against South Africa. On 26 November 2021, he was announced as the 47th captain of the Australian men's test cricket team. In 2020, he was one of the most expensive overseas players in the 'IPL' auction history. He scored 50 runs out of 14 balls and tied the record for the fastest half-century in the "Indian Premier League" against 'Mumbai Indians' in 2022. As of May 2022, Cummins is rated as the number one bowler in the world in the ICC test bowling rankings.
5. Ben Stokes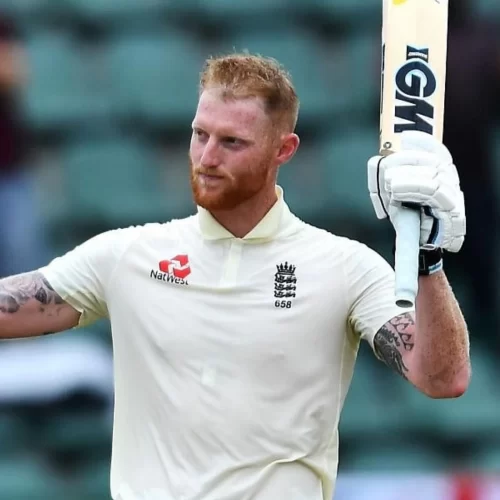 Benjamin Andrew Stokes is an English cricketer and the captain of the England Test team. In 2009, he made his one-day debut for Durham. He made his half-century against Bangladesh U19. Stokes made his Championship debut for Durham when he played in a fixture against Essex in 2010. On 13 May 2010, he made his maiden century against Nottinghamshire at Trent Bridge. In 2013, he was selected to the England squad for the Ashes series against Australia and became the 658th player to represent England in Test. Stokes made his maiden Test century scoring 120 runs out of 195 balls against Australia.
He was the only English batsman to score a hundred in the series. He scored 258 runs off 167 balls against South Africa. It was the second-fastest double century in the history of test cricket. Stokes holds the world record for most runs in an innings at number six, scoring 258 runs against South Africa during England's 2015-16 tour. In 2016, he was also named in the ODI XI of the year by Cricinfo. In April 2019, he was named to England's squad for the 2019 Cricket World Cup. In the opening match of the tournament against 'South Africa', he scored 89 runs from 79 balls. In a must-win match against India in the following group match, Stokes played a very important inning, scoring a quick-fire 79 runs in 54 balls, as England won by 31 runs.
In the final against New Zealand, he scored 84 runs. Stokes was named in the "Team of the Tournament" for the 2019 World Cup by the ICC. In the 2019 Ashes series, he scored unbeaten 135 runs. His innings have been described as "one of the greatest innings of all time" and the "greatest ever played by an Englishman". In 2020, Stokes become the sixth cricketer to score 4,000 runs and take 150 wickets in Tests. On 28 April 2022, Stokes was named as England's Test captain after Joe Root's resignation.