1. Robert Shapiro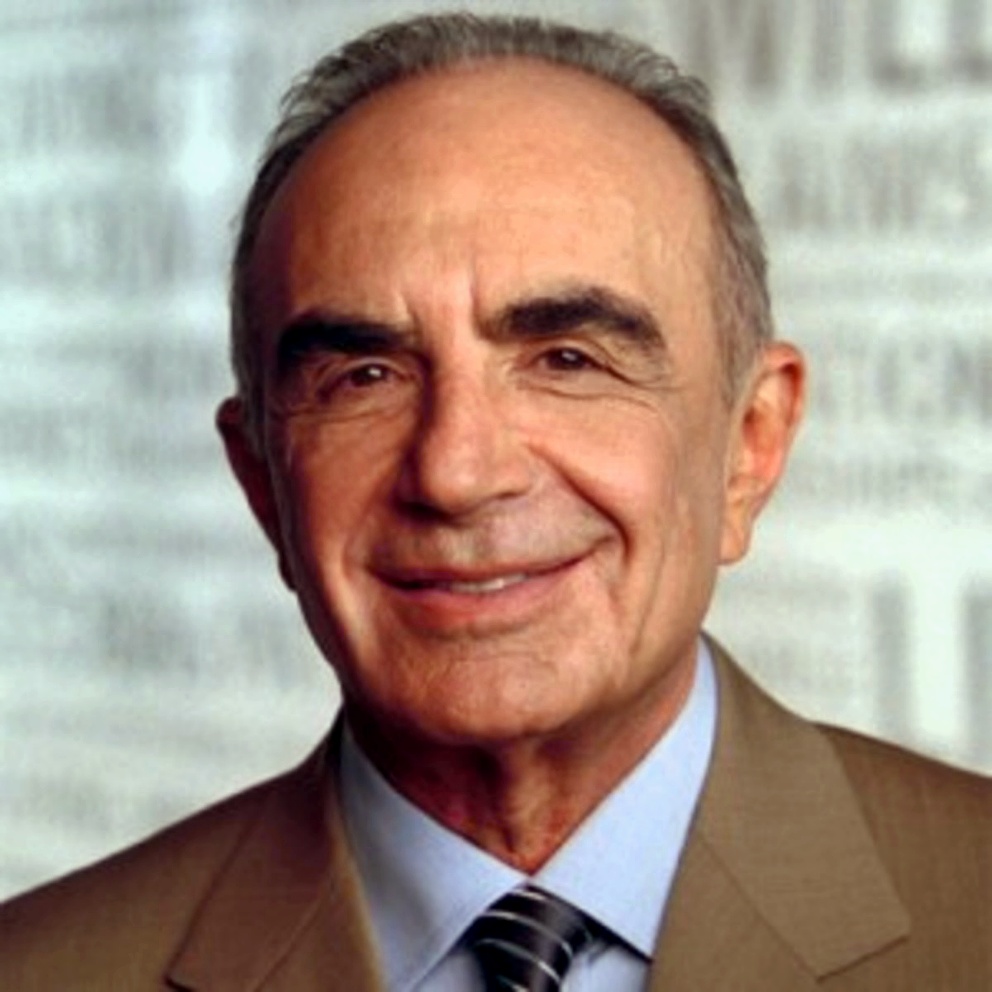 Robert Leslie Shapiro is an American lawyer. In 1968, he obtained his Juris Doctor from 'Loyola Law School'. He is known for being the short-term defense lawyer of 'Erik Menendez'. He has represented famous athletes like 'O. J. Simpson', 'Jose Canseco', 'Darryl Strawberry', and 'Vince Coleman'. Shapiro has founded the "Brent Shapiro Foundation". He serves as chairman of the board. The foundation raises drug awareness. He played an important role in the O. J. Simpson murder case.
On 17 June 1994, he was present at Robert Kardashian's press conference pleading for Simpson to turn himself to the police. On a new channel, Shapiro appealed to Simpson to surrender. When the actual trial began, Shapiro led the defense team. Despite their team's success in freeing Simpson after the verdict. He criticized his fellow 'F. Lee Bailey' for bringing race into the trial. He is the author of the book 'The Search for Justice: A Defense Attorney's Brief on the O.J. Simpson Case'. Shortly after the Simpson trial, Shapiro steered his practice away from criminal defense toward civil litigation.
He was sued by a famous record producer 'Phil Spector' for refusing to return a US$1 million retainer for legal services. Later it was settled for an undisclosed amount. He frequently writes about the law and has published multiple books on the subject. Shapiro has represented 'Wynn Resorts', 'Occidental Petroleum Corporation', and 'Diamond Resorts International'. He was named on the list of 100 Most Influential Lawyers in America. He is the co-founder of LegalZoom, ShoeDazzle, and RightCounsel.com.
2. Evan Chesler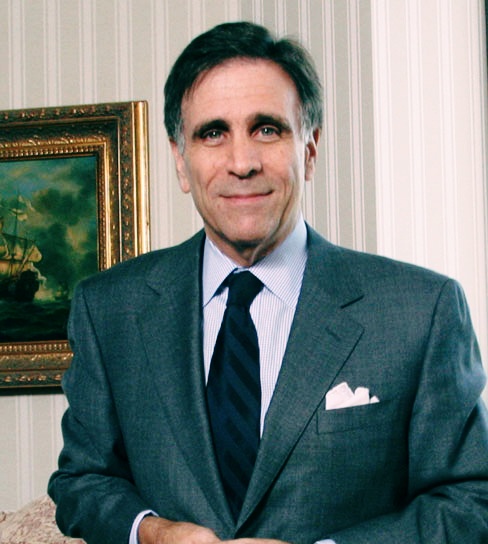 Evan Robert Chesler is an American lawyer and a partner of the white-shoe law firm 'Cravath, Swaine & Moore'. In 1970, he received an A.B. degree from New York University with the highest honors in History. Later he did M.A. from Hunter College. In 1975, he earned a J.D. cum laude from New York University School of Law, where he was elected to the Order of the Coif.
He was Topics editor of the New York University Law Review. He co-authored two published articles on aspects of international law. Chesler was twice a recipient of the John Norton Pomeroy Prize for academic excellence, as well as the Benjamin Butler Prize. He has worked as a law clerk to "Inzer B. Wyatt" of the U.S. District Court for the Southern District of New York. He joined Cravath as a litigation associate. Later he became the head of the litigation department.
Chesler was elected as deputy presiding partner. He became the firm's 14th presiding partner. Later he became chairman of the firm, the first person to hold that title. Chesler argued for the first time before the Supreme Court of the United States, on behalf of 'American Express' in Ohio v. American Express Co. According to The Wall Street Journal, it was a case with high stakes for AmEx's business model, and broader ramifications for other companies that have multisided business platforms, especially in the tech sector. The court ruled the case in favor of American Express.
He is a fellow of the American College of Trial Lawyers, the International Academy of Trial Lawyers, the American Bar Foundation, and the New York Bar Foundation. Chesler is the president of the Institute of Judicial Administration and chairman of the board of trustees of the New York Public Library. He has worked as an adjunct professor of law at the New York University School of Law.
He has been an adjunct faculty member at the NYU College of Arts and Science. Chesler was awarded the 'Litigator of the Year Award' from 'The American Lawyer Magazine'. He was honored with 'Federal Bar Council's Whitney North Seymour Award'. He was awarded the 'Lifetime Achievement Award' from the 'New York Law Journal'.
3. Ed Turlington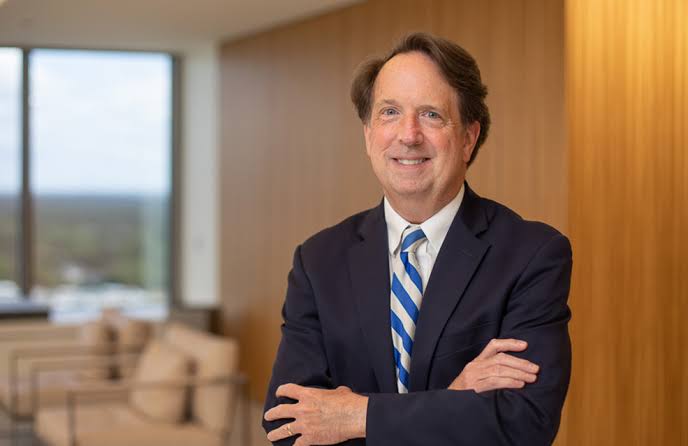 Ed Turlington is an American lawyer and Democratic Party Activist. Turlington is an at-large member of the Democratic National Committee. He holds an undergraduate degree from Duke University. Later he received his J.D. degree from the University of North Carolina at Chapel Hill.
He served as a senior aide to Governors like 'Terry Sanford', 'Jim Hunt', Lieutenant Governor 'Robert B. Jordan' as well as the North Carolina Democratic Party's executive director. He was Campaign Manager for Hunt's successful reelection campaign in North Carolina. Turlington was the National General Chair of Senator "John Edwards" presidential campaign.
He has worked as a Deputy Campaign Manager of 'Bill Bradley'. He attended Democratic National Conventions as a delegate from North Carolina. Turlington has served as a member of the Democratic National Committee. In an interview, he said, "I enjoy helping clients achieve their goals by providing legal advice, helping develop and execute successful business and legal strategies, and advocating government officials and agencies on their behalf".
4. Andy Levin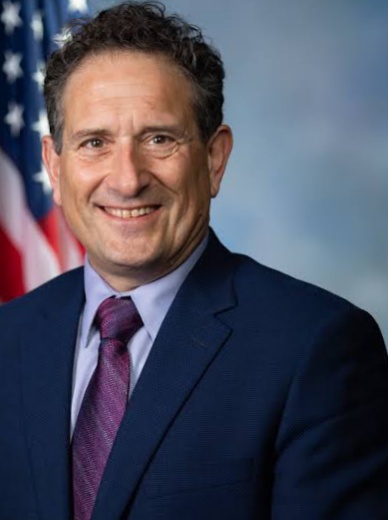 Andrew Saul Levin is an American attorney and politician serving as the U.S. representative for Michigan's 9th congressional district. He is a member of the Democratic Party. He earned a master's degree in Asian languages and culture from the University of Michigan and a Juris Doctor from Harvard Law School.
Levin has worked as a staff attorney for the U.S. Commission on the Future of Worker-Management Relations. He has also worked as a trade union organizer and director. He contested as a Democrat for the 13th district seat in the Michigan State Senate but unfortunately lost to Republican 'John Pappageorge' by 0.6% of the vote. After the election, Levin directed Voice@Work, a program seeking to expand trade union membership. He was appointed as a deputy director in the Michigan Department of Energy, Labor, and Economic Growth by Governor "Jennifer Granholm".
He oversaw the "No Worker Left Behind" program, which provided job training to unemployed workers. Granholm named him chief workforce officer. Levin founded the clean energy firm 'Levin Energy Partners LLC'. He served as the president of 'Lean & Green Michigan'. In 2018, he contested in the U.S. House of Representatives in Michigan's 9th congressional district. Levin defeated former State Representative "Ellen Lipton" and attorney "Martin Brook" with 52.5% of the vote. In the general election, he defeated Republican businesswoman 'Candius Stearns'.
5. Gary P. Naftalis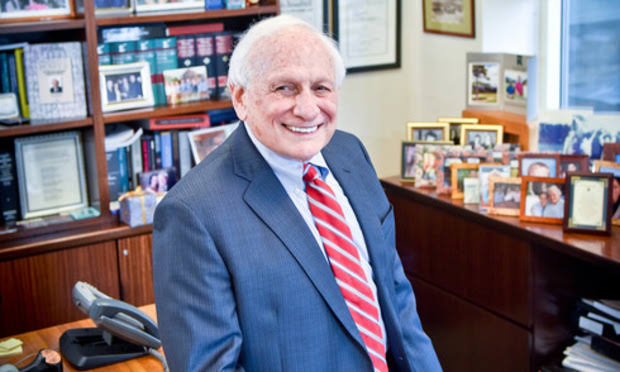 Gary P. Naftalis is an American trial lawyer, and head of the litigation department. He is co-chair of a New York City law firm 'Kramer Levin Naftalis & Frankel LLP'. He graduated from Columbia Law School. Naftalis was an editor for the Columbia Law Review. After clerking for 'William B. Herlands' on the U.S. District Court for the Southern District of New York. He joined the U.S. Attorney's Office for the Southern District of New York. He has worked for more than 5 years at the Office.
Naftalis was the Deputy Chief of the Criminal Division. He has been a Lecturer in Law at Columbia Law School and Harvard Law School. For more than three decades, he has been involved in high-profile litigations. He successfully defended 'Michael Eisner' the CEO of 'The Walt Disney Company' in a 37-day shareholder's derivative trial relating to the hiring and termination of 'Michael Ovitz'.
Naftalis has successfully represented securities industry clients, including 'Salomon Brothers'. He has also successfully represented 'Gary Winnick' the Chairman and Founder of 'Global Crossing'. He was counsel for 'Ian Schrager' in the Studio 54 tax evasion case. Naftalis was awarded the 'Benemerenti Medal' by Pope Benedict XVI.
6. David Boies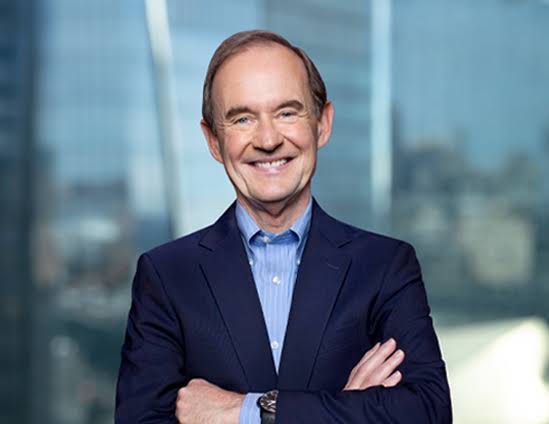 David Boies is an American lawyer. He has studied at 'Yale Law School' and 'New York University School of Law'.  Boies is the chairman of the law firm 'Boies Schiller Flexner LLP'. He has represented various clients in suits involving in the United States, including 'Theranos' and 'Harvey Weinstein'. Boies rose to national prominence for three major cases 'Leading The U.S. Federal Government's Successful Prosecution Of Microsoft in United States v. Microsoft Corp', 'His Unsuccessful Representation Of Democratic Presidential Candidate Al Gore in Bush v. Gore', and 'For Successful Representation Of The Plaintiff In Hollingsworth v. Perry'.
He serves on the board of trustees of the 'National Constitution Center' in Philadelphia. His firm 'Boies, Schiller & Flexner LLP' has been named in the list of best New York law firms by Vault.com. The Washington Monthly magazine called Boies a brilliant trial lawyer. He has negotiated on behalf of 'American Express' two of the highest civil antitrust settlements ever for an individual company $2.25 billion from Visa and $1.8 billion from MasterCard.
Boies has worked with the team of attorneys representing 'Jamie McCourt' in her divorce from Los Angeles Dodgers owner 'Frank McCourt'. He was part of the legal team representing the National Football League in their antitrust litigation, Brady v. NFL. He was the lead counsel for 'Oracle Corporation' in its lawsuit against 'Google' on the use of Java programming language technology in the Android operating system. In the 2022 Hulu miniseries 'The Dropout', Boies role was portrayed by the actor 'Kurtwood Smith'. He was named as the Lawyer of the Year by 'Time magazine'. He received the 'Golden Plate Award' of the American Academy of Achievement.