In this article, you will see these two kids fighting in front of the camera but you all will be shocked when you will get to know who they were, and also you will enjoy these video.
These two kids are none other than "Abdu Rozik" and "Hasbulla Magomedov" one of the most popular internet sensations. Abdu Rozik has gained massive popularity since his entry into Salman Khan's popular reality show "Bigg Boss 16" which is a franchise of the reality television show "Big Brother". Abdu Rozik has been seen in music videos like "Chota Bhaijaan" and "Pyar".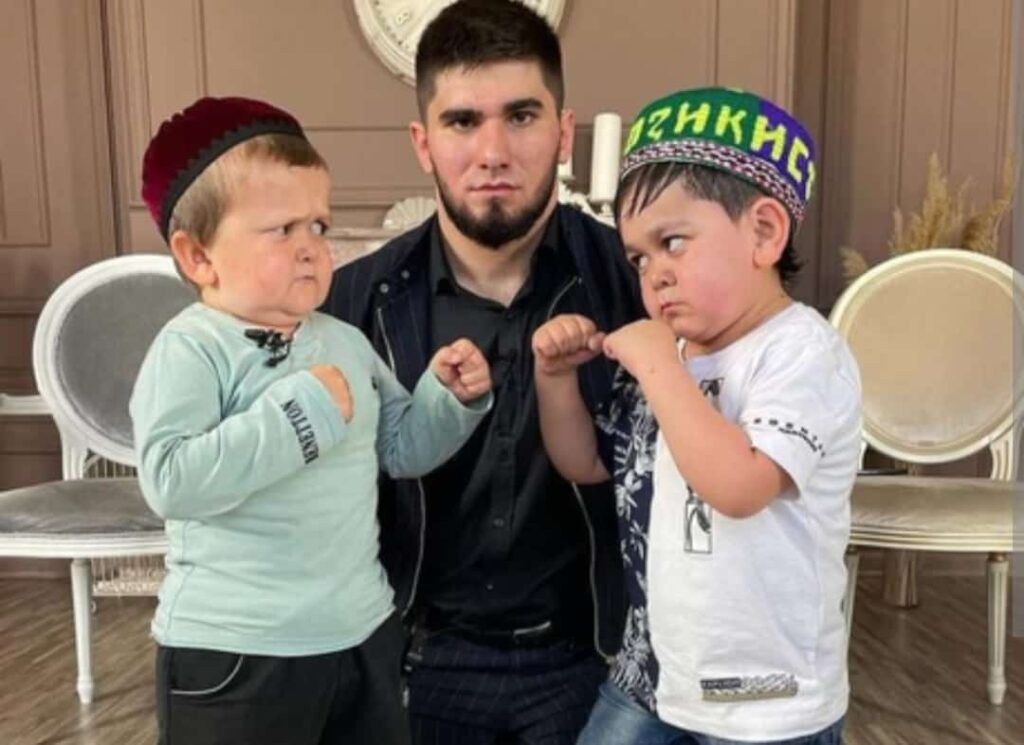 He has got millions of views for these songs on his YouTube channel. He has collaborated with various superstars. The best part of Abdu is, he is very humble and down to earth. He is also a Wbc Ambassador. Everyone is aware of his relationship with Hasbulla Magomedov also known as 'Mini Khabib'. Hasbulla is known for his prank and spoof videos on MMA. He also suffers from the same medical condition as Abdu does. It was also rumored that Hasbulla Magomedov might also make an entry in Bigg Boss 16. In late 2020, Hasbulla started posting videos on Instagram, where he now has more than 6 million followers. He keeps posting his pictures on his Instagram handle. Hasbulla Magomedov has got the opportunity to work with various top social media influencers. Apart from making pranks, he loves to do horse riding.