1. Markiplier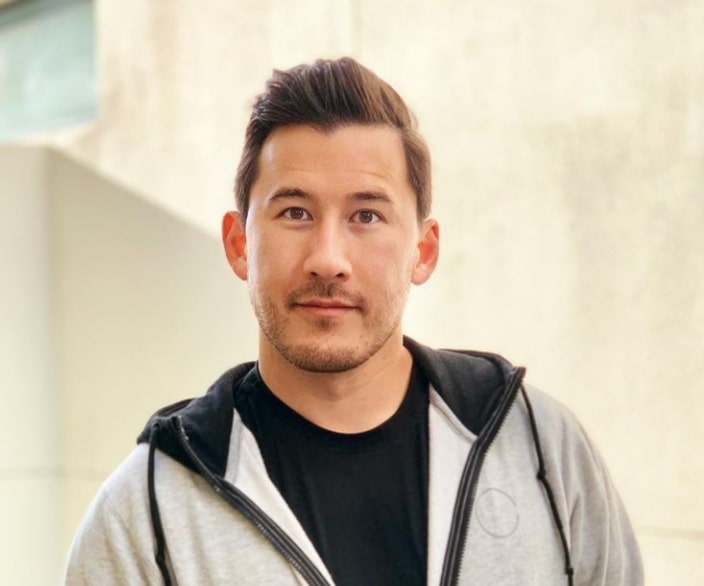 Mark Edward Fischbach known as 'Markiplier' is an American YouTuber. Top 5 Gaming YouTubers. He plays indie and horror games, including the 'Slender: The Eight Pages', 'Five Nights at Freddy's series', 'Amnesia: The Dark Descent and its sequel', 'Garry's Mod', 'Happy Wheels', 'Surgeon Simulator', and 'SCP – Containment Breach'. He has collaborated on sketch comedy and gaming videos with popular YouTubers like 'PewDiePie', 'Jacksepticeye', 'Game Grumps', 'CaptainSparklez', and 'Egoraptor'. Fischbach does charity live streams for various foundations, including Cincinnati Children's Hospital Medical Center, the Depression, and Bipolar Support Alliance, and Best Friends Animal Society.
He was named in the list of Top 100 Channels in the world by "NewMediaRockstars Magazine". He was ranked sixth in a list of the twenty most influential celebrities among teenagers in the United States. Fischbach co-hosted the 'South by Southwest Gaming Award'. He joined the board of comic book publisher 'Red Giant Entertainment'. Fischbach has collaborated with a holding company 'Endeavor'.
Markiplier has streamed a podcast on Twitch called '3 Peens in a Podcast' with 'Wade Barnes' and 'Bob Muyskens'. Fischbach has given his voice to the character 5.0.5 in the Cartoon Network series 'Villainous'. He has launched a fashion brand 'Cloak' with the YouTuber 'Jacksepticeye'. He has donated more than $490,000 to the Cancer Research Institute. Fischbach was awarded the 'Oliver R Grace Award'. He has more than 33 million subscribers on his YouTube channel.
2. Jacksepticeye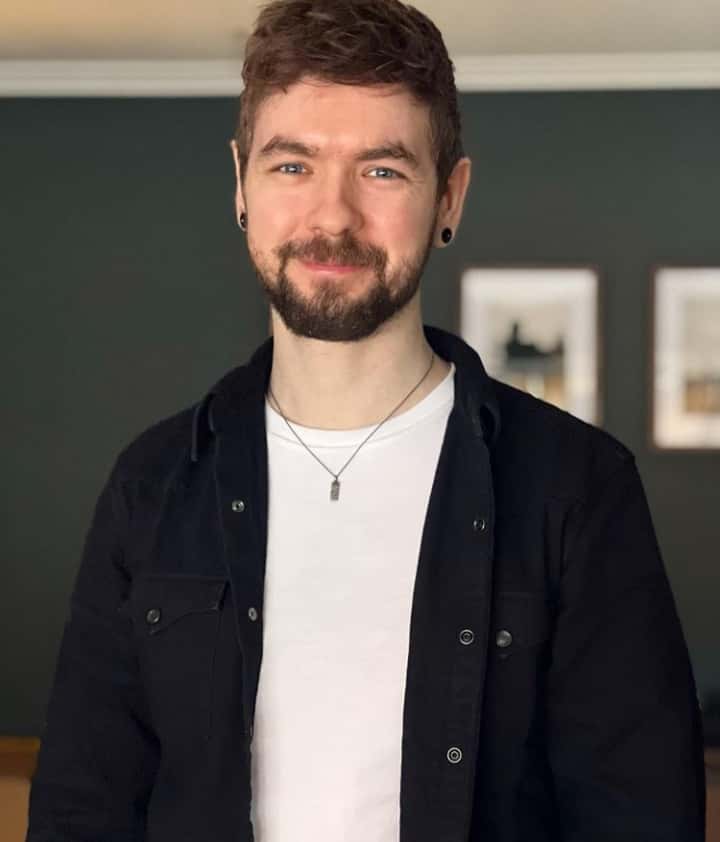 Sean William McLoughlin known as 'Jacksepticeye' is an Irish YouTuber. He studied music technology and production at Limerick Institute of Technology. Later he did hotel management at Athlone Institute of Technology. He started his YouTube career by doing voice impressions. In 2013, he was mentioned in a PewDiePie video. This was his YouTube career-changing point. McLoughlin was one of the YouTubers signed under PewDiePie's multi-channel network, Revelmode.
He co-hosted South by Southwest's annual SXSW Gaming Awards. He appeared in the comedy-horror reality web series 'Scare PewDiePie'. McLoughlin was named in the list of top 30 earners under the age of 30. In 2017, he was included in the Forbes list of the Top Gaming Influencers. He performed the How Did We Get Here show at the Just for Laughs comedy festival in Montreal.
He did a guest appearance on the chat show 'The Late Late Show'. In 2018, he was estimated to be the eighth highest-paid YouTuber by Forbes. He signed with talent agency 'WME'. He was the third most talked about gaming personality of the year on Twitter (2019). McLoughlin has participated in Summer Game Fest. He was featured on the Forbes 30 Under 30 list 2020. He did a cameo appearance in the film 'Free Guy' (2021). McLoughlin released a short film entitled '15 MONTHS' in July 2021.
In the same year, he signed with the talent agency 'CAA'. He was awarded the 'Humanitarian Stream Team Award' by the Save the Children foundation. McLoughlin was named one of Junior Chamber International Ireland's "Ten Outstanding Young Persons" for raising more than $6 million for charity between 2017 and 2021. He was honored with 'The Streamer Award' in the category of Best Philanthropic Streamer. He has more than 28 million subscribers on his YouTube channel.
3. DanTDM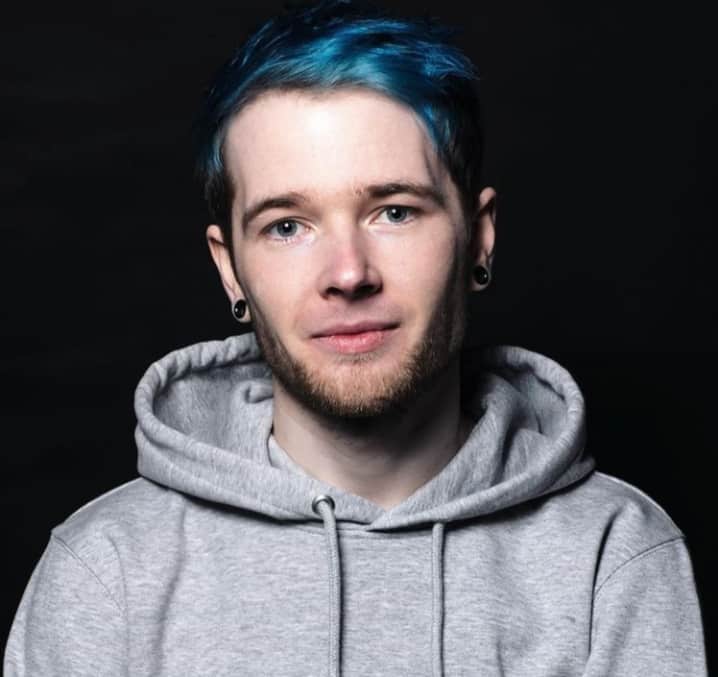 Daniel Robert Middleton known as 'DanTDM' is a British YouTuber and gamer known for his video game commentaries. In 2013, he posted a video revealing his face for the first time. He released a graphic novel called 'Trayaurus and the Enchanted Crystal'. The novel was named on the New York Times Best Seller list. He did a guest appearance at 'Cheltenham Literature Festival'. He starred in the web series 'DanTDM Creates a Big Scene'. Middleton was ranked 41 on UK's Top 100 Influencer List by 'The Sunday Times'. He mostly focused on the popular game 'Minecraft'.
He loves to do Discord challenges and reaction videos. On 11 Jan 2020, Middleton started a new channel named 'DanTDM Live'. He gave his voice to the animated comedy film 'Ralph Breaks the Internet'. He was part of the video series 'YouTube Rewind'. On 24 March 2021, Middleton started another YouTube channel dedicated to Minecraft videos under 5 minutes named 'DanTDM Shorts'. His channel has been listed among the top YouTube channels in the United Kingdom.
He is one of the most popular YouTubers in the world by viewership. He was awarded the 'Nickelodeon Kids Choice Award' in the category of UK Favourite Gamer. Middleton holds the Guinness World Record for Most views for a dedicated Minecraft video channel. He also holds the Guinness World Record for Most goals scored in a game of Rocket League for a team of 2 and Most goals scored in a game of Rocket League for a team of three. He has more than 26 million subscribers on his YouTube channel. Top 5 Gaming YouTubers.
4. Vanoss Gaming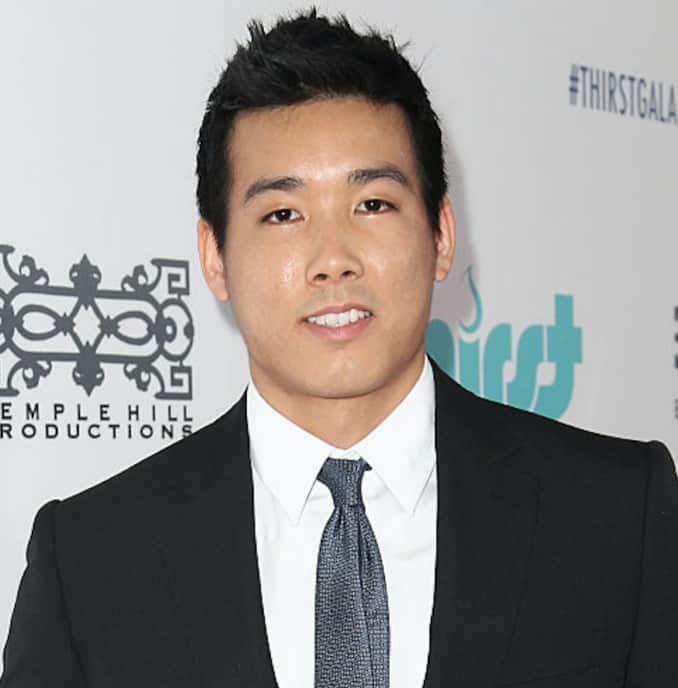 Evan Fong is known as 'VanossGaming' is a Canadian internet personality, video game commentator, music producer, and DJ. On 15 September 2011, he created the VanossGaming channel on YouTube. The name "Vanoss" comes from VANOS, a variable valve timing system produced by German automobile company BMW. He loves to play video games like 'Grand Theft Auto V' and 'Garry's Mod'. Fong has served as a creative director for the video game 'Dead Realm'. In March 2015, he appeared on the "YouTube Gaming Evolution" panel at PAX East in Boston, Massachusetts. The majority of VanossGaming videos take the format of a montage or compilation, featuring various clips from a particular game session. The Canadian Press described "a typical Vanoss video" by claiming that it features "Vanoss and a group of friends chatting, laughing and making jokes over gameplay from popular titles such as Grand Theft Auto V or Call of Duty: World at War". Fong gave his voice to animated series like 'Paranormal Action Squad' and 'Alpha Betas'. The 'Alpha Betas' is created by 'Chris Bruno' and 'David Howard Lee' with production led by 3BlackDot and Starburns Industries. He released his debut single "Want You" featuring 'Miranda Glory'. He released a remix of Alison Wonderland's song 'Cry' and Sasha Sloan's song 'Normal'. Fong has released the album 'In Pieces'. He has more than 25 million subscribers on his YouTube channel. Top 5 Gaming YouTubers.
5. Jordan Maron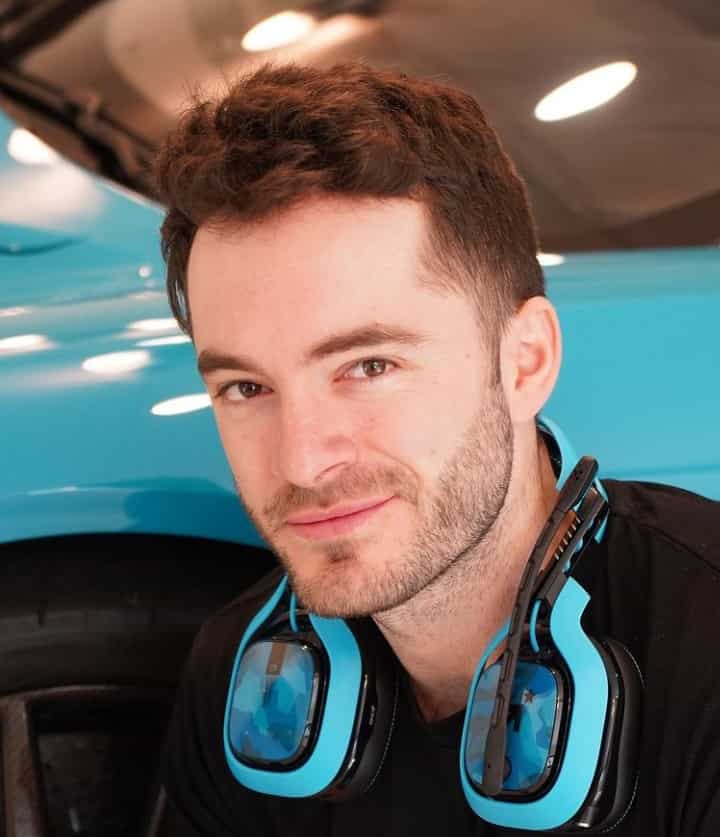 Jordan Maron is known as 'CaptainSparklez' is an American YouTuber, Twitch streamer, gamer, and electronic musician. He is known for playing the video game 'Minecraft'. On 9 February 2010, he created his first YouTube channel named 'ProsDONTtalkSHIT'. Where he used to upload gameplay videos of 'Call of Duty: Modern Warfare 2'. On 20 July 2010, he created a new channel named 'CaptainSparklez'.
In September 2013, CaptainSparklez reached 1 billion video views, becoming the fifth solo YouTube gaming channel to reach the milestone. On 15 May 2015, he created a YouTube channel called 'CaptainSparklez 2'. Where he uploads other content rather than a game. On 27 March 2016, he created a YouTube channel named 'Maron Music', a music promotion channel where he would share other artists' music, as well as his own original music. Later he created a channel called 'Fortnite Cinema'.
This is a channel that features short films created in the game Fortnite Battle Royale. He was featured in the Forbes 30 Under 30 list (2016). In 2017, he started uploading videos featuring his reactions to top Reddit posts. These reaction videos gained huge popularity. He started a mobile gaming company 'XREAL'. His debut Minecraft music video is 'TNT'. He created a parody video called "Minecraft Style" which was based on "Gangnam Style" by South Korean entertainer 'PSY'. Maron is also known for his Fallen Kingdom series of four Minecraft music videos.
He has produced various Minecraft-themed songs and music videos, most notably "Revenge", a parody of "DJ Got Us Fallin' in Love" by 'Usher'. He has launched his clothing brand 'Quality Content Athletics'. Later he rebranded 'QC Athletics to Quality Content'. Maron was nominated for 'Shorty Award'. He was part of the songs like 'Moonbeam', 'Once Upon a Time', and 'Midnight Drive'. He has more than 11 million subscribers on his YouTube channel. Top 5 Gaming YouTubers.