1. Chris Rock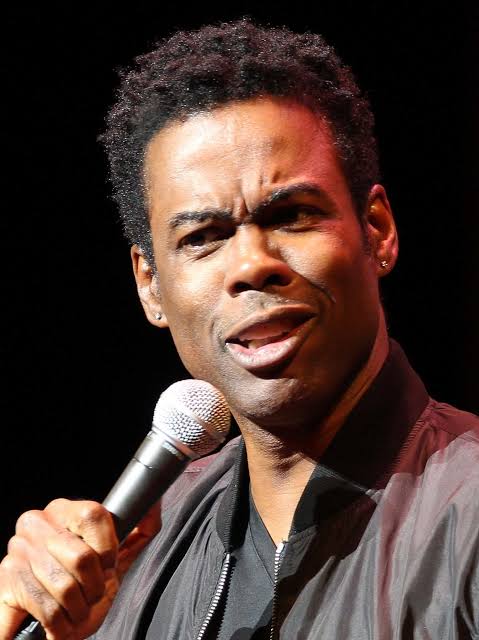 Chris Rock is an American stand-up comedian, actor, and filmmaker. He did various jobs at fast-food restaurants. Rock began his career as a stand-up comic in New York City in 1984. While seeing his act at a nightclub 'Eddie Murphy' the American actor, comedian, writer, producer, and singer gave an opportunity to work in the film 'Beverly Hills Cop II'. He got huge fame from the comedy circuit. He was a cast member of the sketch comedy series 'Saturday Night Live' in 1990. He was known as a Bad Boys of SNL. In 1991, Rock released his first comedy album, 'Born Suspect'.
The show 'Bring the Pain' made him one of the most acclaimed and commercially successful comedians in the industry. He won two "Emmy Awards" for the special and gained large critical acclaim. He has also hosted the '97 MTV Video Music Awards'. In 2001, he wrote the film 'Down to Earth'. In the same year, Rock produced and starred in the C.K.directed film 'Pootie Tang'. He has also worked as a writer and director of the political comedy film 'Head of State'. He gave his voice to animated films like 'Madagascar', 'Madagascar: Escape 2 Africa', and 'The Bee Movie'.
In 2009, Chris released his first documentary film 'Good Hair'. In Rolling Stone magazine "Peter Travers" an American film critic, journalist, and television presenter wrote in his review that "Rock" delivers the laughs, big ones, laced with razor-sharp observations on everything from pop culture to racial politics. His first music video song was "Your Mother's Got a Big Head" from his album 'Born Suspect'. He was named in the list of the 100 Greatest Stand-ups of All Time.
2. Kevin Hart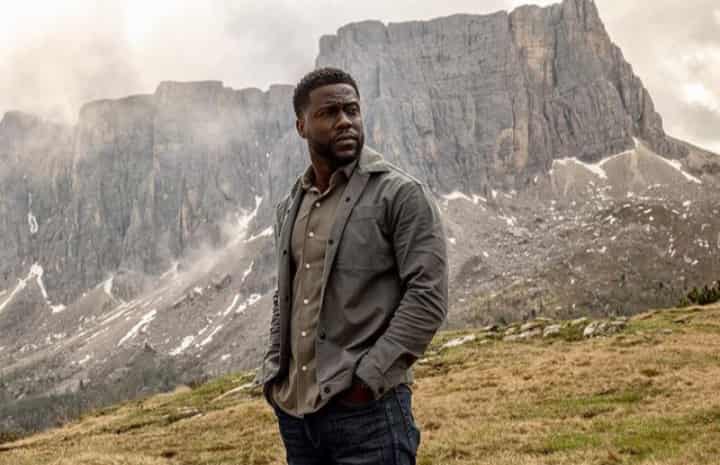 Kevin Darnell Hart is an American comedian and actor. He used to work as a shoe salesman. Hart began his career as a stand-up comedian. His first stand-up performance took place at 'The Laff House'. After beginning his unsuccessful shows, he began entering comedy competitions throughout 'Massachusetts'. He found his own rhythm by delving into his insecurities and life experiences. Kevin said, "Because of what I do, it has to be an open book but right now this is a book that is being written". After winning several stand-up comedy competitions. 'Judd Apatow' an American comedian, director, producer, and screenwriter gave him an opportunity to work in the TV series 'Undeclared'.
In 2002, he made his debut in the American urban crime comedy film 'Paper Soldiers'. Later he was selected for the other films like 'Scary Movie', 'Soul Plane', 'The 40-Year-Old Virgin', 'Death at a Funeral', and 'Little Fockers'. In 2018, Kevin produced his first film 'Night School' under his HartBeat Productions company. He is the founder of the production company 'Laugh Out Loud' which provides opportunities for the top comedic talent of all ethnicities worldwide. He has won numerous accolades, including nominations and awards from the Producers Guild of America, Critics' Choice Movie Awards, Realscreen, Streamy, and Webby.
Hart has also hosted various ceremonies like the '2011 BET Awards', '2012 MTV Video Music Awards', and '2016 MTV Movie Awards'. He is a Brand Ambassador of the online game 'PokerStars'. He released his comedy albums like 'Seriously Funny' (2010), 'Laugh at My Pain' (2011), 'Let Me Explain' (2013), and 'What Now?' (2016). Kevin was named in the list of 100 most influential people in the world by "Time Magazine".
3. Dave Chappelle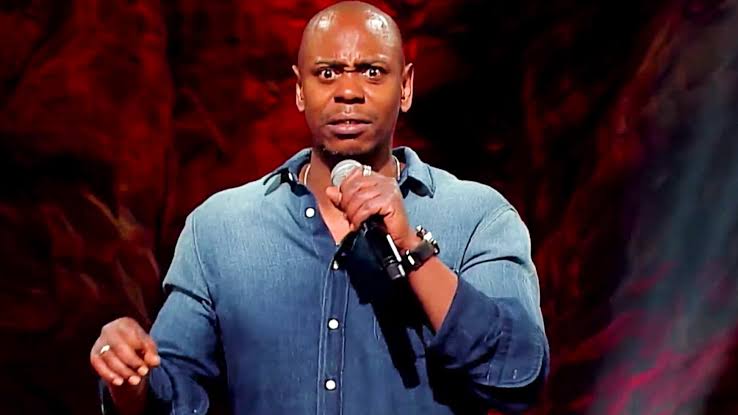 David Khari Webber Chappelle is an American stand-up comedian and actor. He began his career as a stand-up comedian. He performed at Harlem's Apollo Theater in front of the "Amateur Night" audience. In 1992, Russell Simmons an American entrepreneur, writer, and record executive gave him the opportunity to work in the "Def Comedy Jam". He used to perform at places like the Boston Comedy Club on West 3rd Street in 1994. Chappelle got huge popularity and become a regular guest on late-night television shows like 'Politically Incorrect', 'Late Show with David Letterman', 'The Howard Stern Show', and 'Late Night with Conan O'Brien'.
At the age of 19, he made his debut film 'Robin Hood: Men in Tights'. In the same year, he did an opening act for R&B soul singer "Aretha Franklin". In 1998, Dave and Neal Brennan co-wrote the film 'Half Baked'. He starred in the comedy film 'Screwed'. In 2003, Chappelle debuted his own weekly sketch comedy show on Comedy Central called 'Chappelle's Show'. He acted and was the producer of the documentary film 'Dave Chappelle's Block Party'. He set a stand-up endurance record at the Laugh Factory Sunset Strip comedy club in 2007. In the same year, Dave broke his own record with a time of six hours and 12 minutes. He appeared at Comedy Jam in San Francisco in 2011.
He made his hosting debut on Saturday Night Live the weekend with the "Donald Trump". At the "69th Primetime Emmy Awards", he received an 'Emmy Award' for Outstanding Guest Actor in a Comedy Series. In January 2018 at the '60th Annual Grammy Awards', Chappelle won a 'Grammy Award' for Best Comedy Albums like 'The Age of Spin' and 'Deep in the Heart of Texas'. He gaved financial support to his school 'Duke Ellington School of the Arts'. He was selected to receive the Mark Twain Prize for American Humor.