Nevada is a state in the Western region of the United States. It also boasts lots of breathtaking landscapes and scenery. Here are 5 things you can do when you are in Nevada. 
1. Shark Reef Aquarium at Mandalay Bay
Shark Reef Aquarium is a public aquarium in Paradise, Nevada. The aquarium is owned by the Mandalay Bay Resort. People can explore more than 2,000 aquatic animals in the aquarium through 14 exhibits. There is a two-walkthrough tunnel and a touch pool where people can experience a 360-degree diver's view of underwater life. The shark exhibit contains over 100 sharks from 15 different shark species.
2. Sand Harbor Beach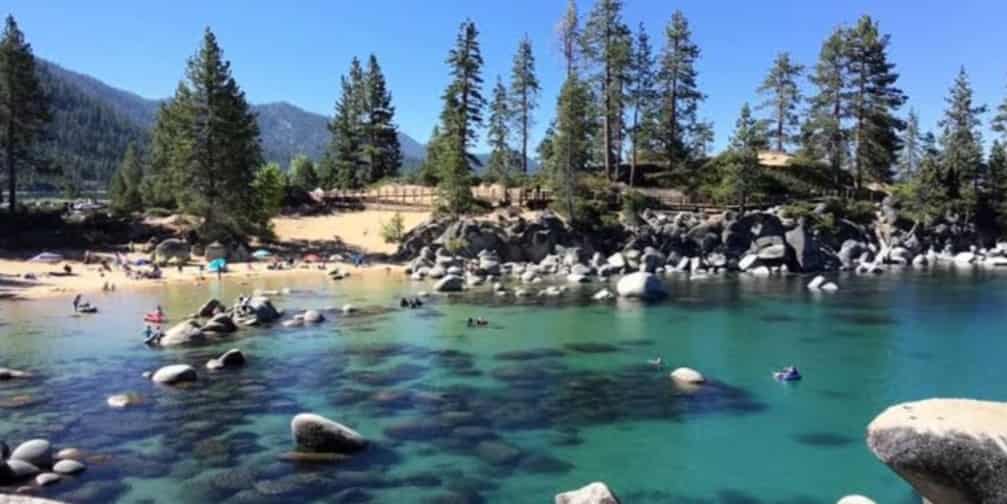 Sand Harbor Beach is certainly one of the best places to head in the state. With crystal-clear water, interesting rock formations, and gently sloping beaches. The beach stretches 2,500 feet in length with amazing lush forests lining its sands and majestic mountains rising up in the distance. At Sand Harbor Beach visitors can perform many activities like scuba diving, kayaking, and swimming. They also host some interesting events like Lake Tahoe Shakespeare Festival every year.
3. Stratosphere Tower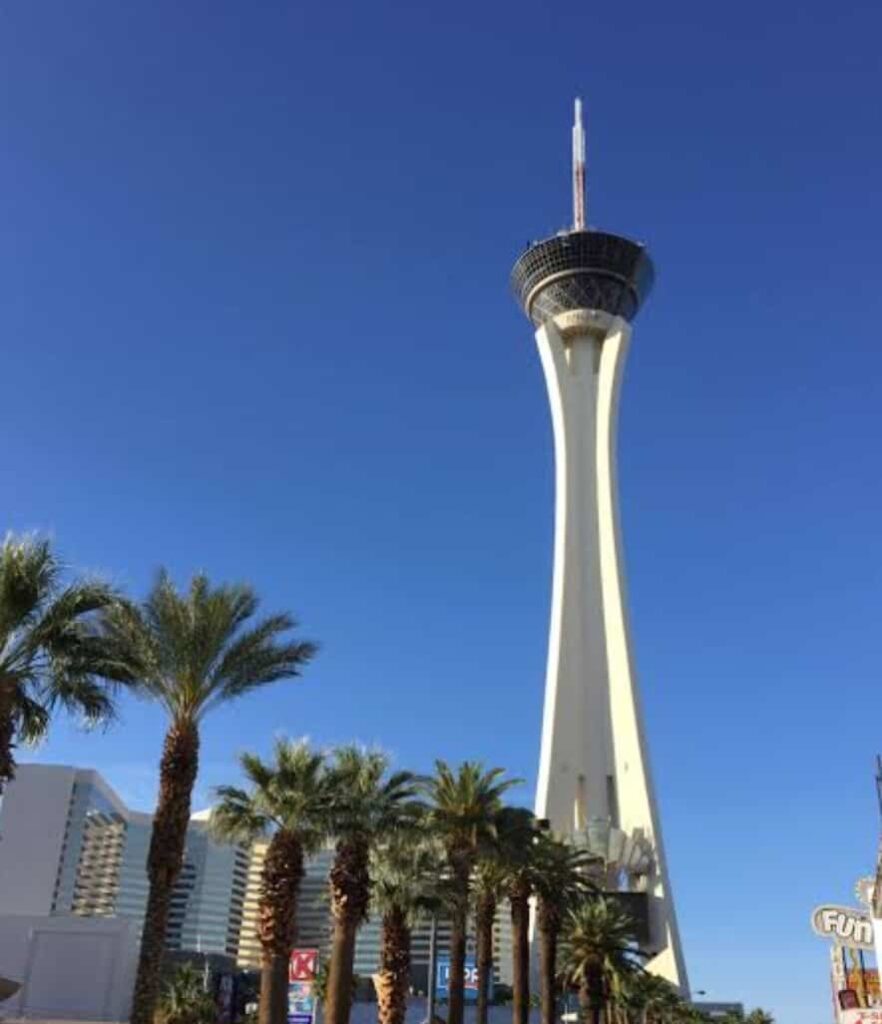 Stratosphere Tower is also known as Strat Hotel, Casino, and SkyPod. It is located in Las Vegas, Nevada, United States. There is also a Guinness World Record for the highest controlled descent at 829 feet and with free-fall speeds of 40+ mph of this tower. The Stratosphere Tower also has pools, an observation deck, a casino, a spa, and shopping as well.
4. Reno Aces Ballpark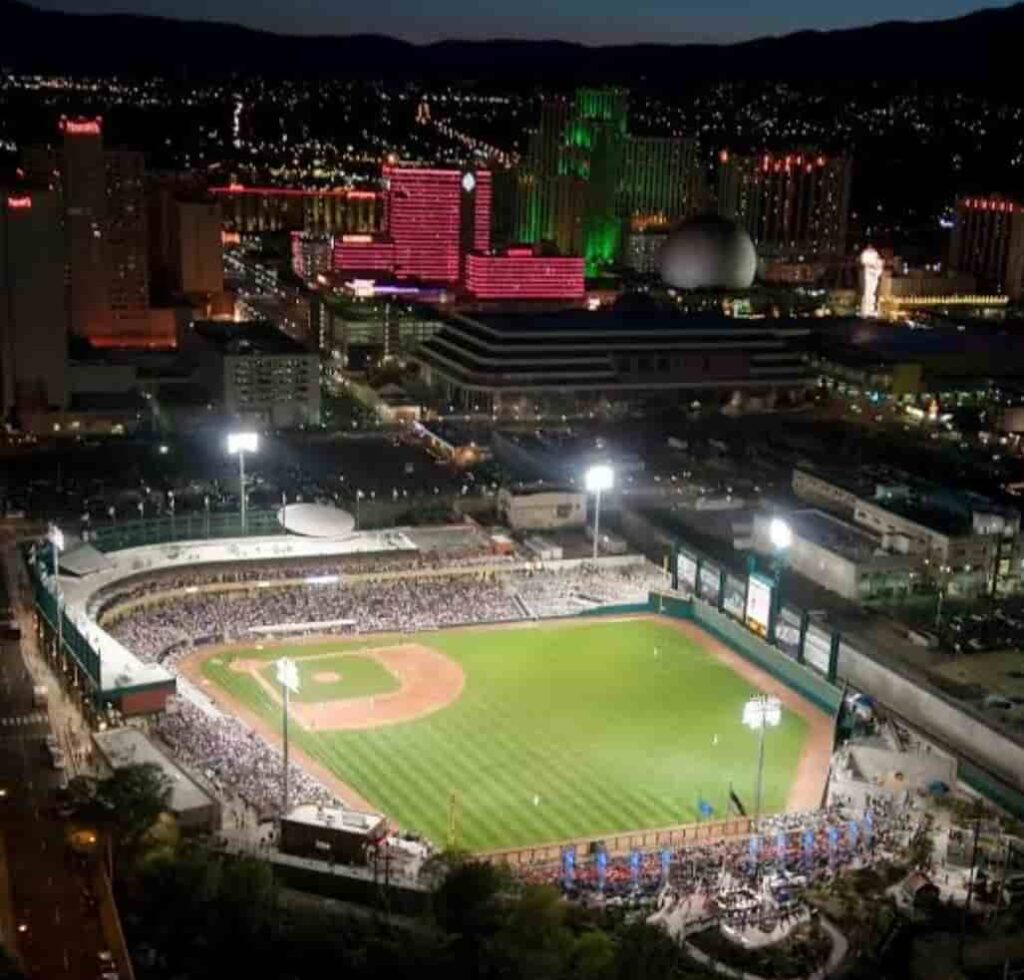 Reno Aces Ballpark is also known as Greater Nevada Field. It is a  Minor League Baseball venue in the Western United States, located in Reno, Nevada. Greater Nevada Field was opened in 2009. It is the venue of minor league baseball with an official capacity of 9,100. The ballpark is the home field for the Pacific Coast League team, the professional soccer team Reno 1868 football club, and the Triple-A Reno Aces. The park includes two party zones and an ice rink.
5. The Neon Museum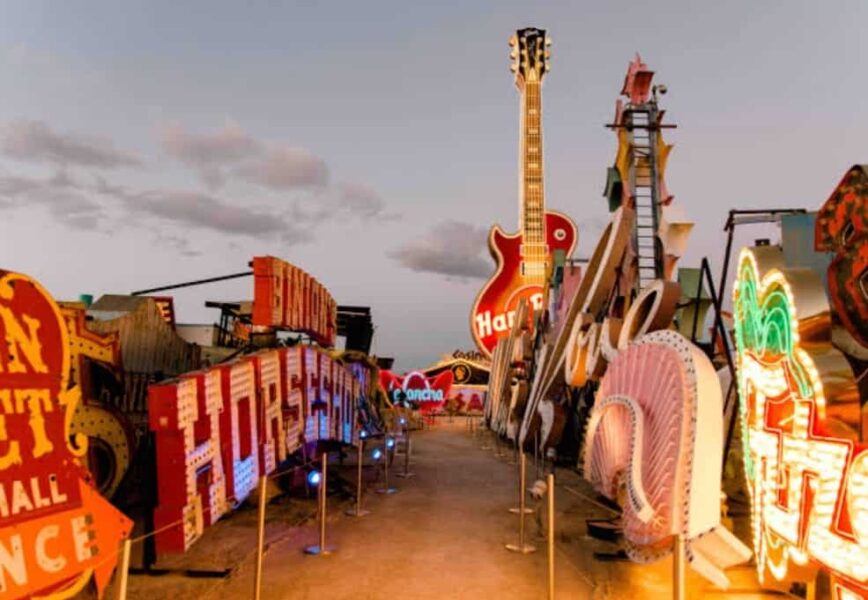 The Neon Museum is located in Las Vegas, Nevada, United States. It covers a 2-acre campus that includes the Boneyard. Is an outdoor exhibition space with 200+ signs. There is also a Neon Boneyard North Gallery which houses 60 more operations and signs as photography and also an event venue. The Neon Museum has nine signs available as public art. All the signs have been donated or loaned. While each sign has a story and is a piece of Las Vegas history.